As Mudlet doesn't support MSP, I've added sound triggers to the MSDP package for my psuedo-ATCP. It generally works, although as far as I can tell Mudlet doesn't support playing multiple sounds simultaneously. This means that combat sounds tend to cut off the (longer) weather and terrain sounds.
I've also added the target avatar and associated health bar in the bottom left, although the icons below it still need their text labels.
Finally, I've added energy bars below the miniavatars on the right (below the two maps), and here I've run into a problem - it seems that while hideWindow() hides labels, when used on a gauge it instead displays it as if it were empty: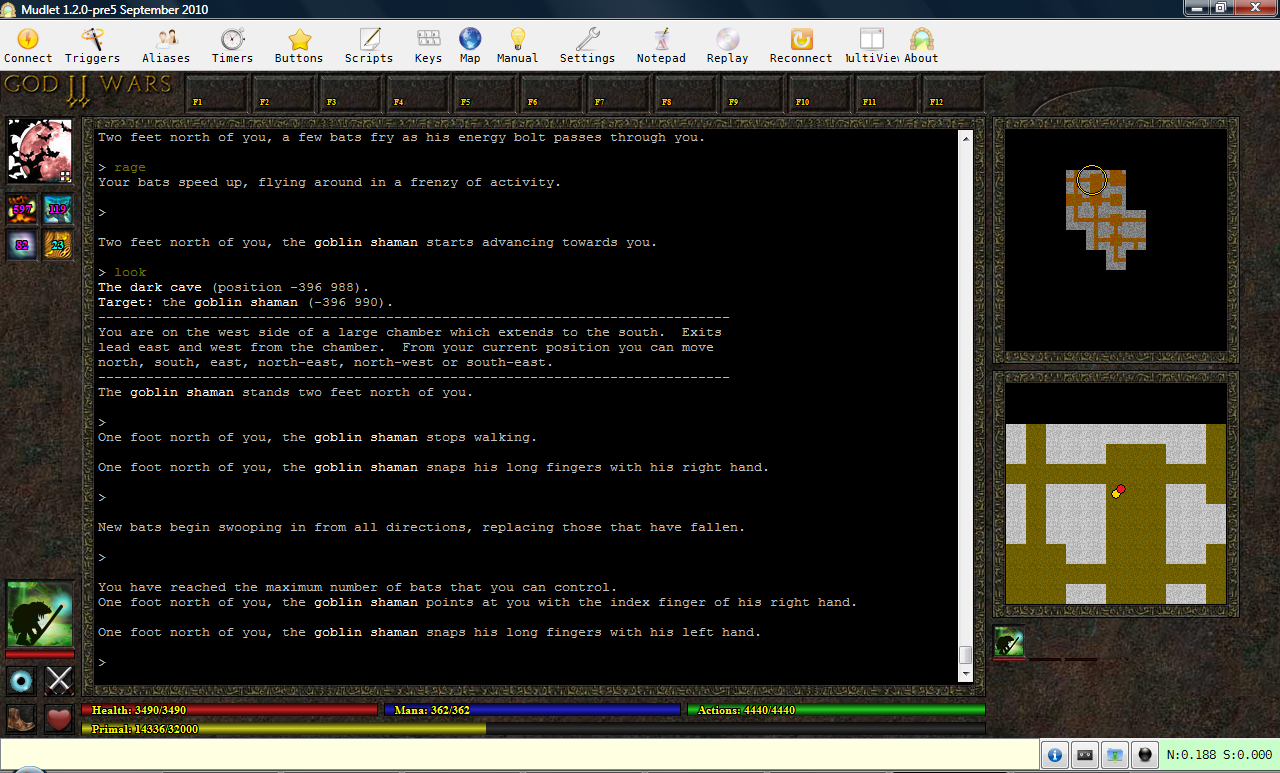 (click image to enlarge)
Hopefully I'll be able to find a workaround for this - perhaps by shrinking them, or moving them behind something else.